How to budget for any wedding, large or small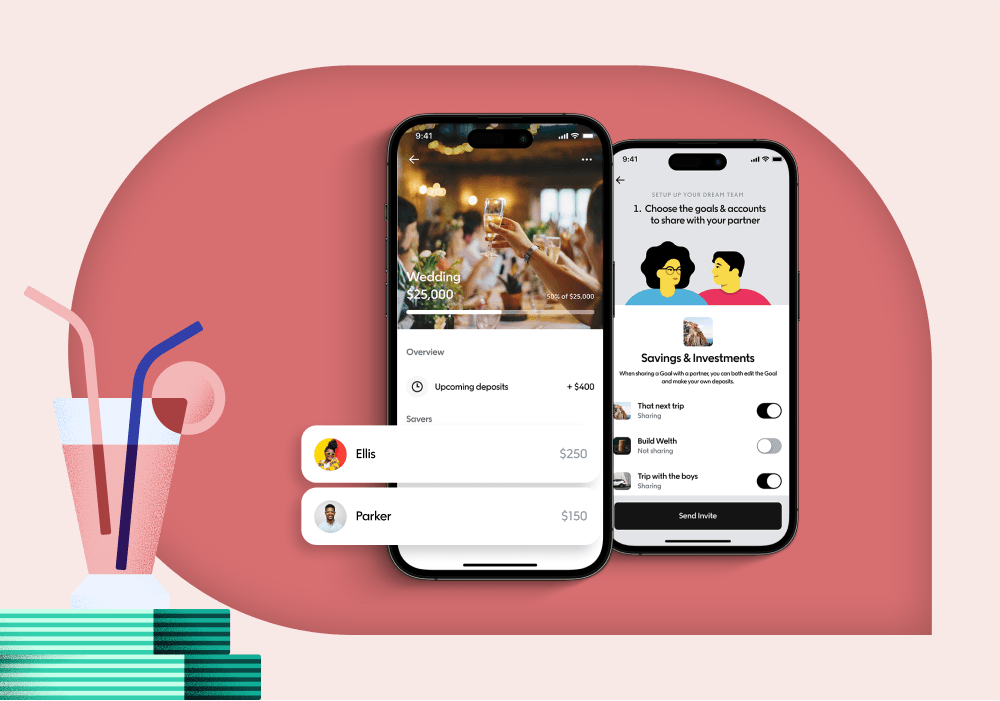 When you're basking in the glow of a new engagement, it's easy to get lost in visions of your big day. In reality, events cost money and figuring out exactly how much is no small task. Whether you're dreaming of a lush affair or intimate backyard bash, it all begins with a budget. We tapped experts to make crafting yours easier.  
Figure out who pays for what
Hosting a wedding is a major undertaking. Before diving into each of your must-haves, it's important to know the budget you have to work with.
According to The Knot's latest study, on average, parents contribute 51% of the wedding budget, while couples cover the remaining 49%. Talking with each family is the best place to start. Even if they haven't set money aside, it's possible they will still want to contribute. 
"Communication early and often is the best approach," says Ross Menke, a certified financial planner (CFP®) at Mariner Wealth Advisors.
He suggests sharing your goals and getting feedback from both families early on. Once you know how much each family will chip in, it's much easier to create your budget.
Craft a realistic budget
There are a lot of factors that will impact your wedding's final price tag. Unless you have a blank check, you will need to pick which things are most important.
"Decide on your priorities and use them as a filter for all decision-making," says Ashley Stork, owner and lead planner of Magnolia Vine Events in Birmingham, Alabama.
While costs vary based on where you live, the average couple spent $30,000 on their wedding last year. Some of the bigger expenses included:
Venue – $11,200
Photography – $2,600
Dress – $1,900
At an average of $15,700, those three line items can account for over 50 percent of the budget. Catering is another big expense at $75 per person. Stork says catering and drinks are some of the biggest expenses for her clients. Passed appetizers, late-night snacks, and a full open bar are nice-to-haves but add up quickly.
Regardless of what you decide your final number is, you need to stay organized. Menke recommends The Knot's wedding budget tool. It's important to share your budget with vendors line-by-line and each step of the way. If a company won't negotiate, don't be afraid to walk away.
Be ruthless with the guest list
A party with 500 of your closest friends sounds fun — until you consider the bill. The guest list is one of the few things you have control over. The more folks you invite, the bigger your bill. Resist the urge to include distant family or old acquaintances. Each RSVP represents a higher bar tab, catering bill, and more decor.
"When clients get stressed about the budget, my first suggestion is to cut the guest list immediately," Stork adds.    
Avoid debt at all costs
It may be one of the biggest days of your life, but paying for it shouldn't mean skipping your other financial goals. If you don't have enough savings and your family can't contribute, you do have options. Menke recommends either eloping or extending your engagement.
"Do anything you can to avoid going into debt for a wedding," he says.
Menke points out how difficult the early years of marriage can be. Between student loans, buying a home, and raising children, there is already enough to tackle. Adding wedding debt will only make your joint finances more challenging.
Host a remarkable event at any budget
In the Instagram era, it's easy to feel pressure to create the "perfect" wedding. It's normal to get so wrapped up in your guests' experience you forget who it's actually for — the bride and the groom. Memorable weddings happen at every budget level, so don't be afraid to cut out what is less important to you. Remember, your guests are there to celebrate your marriage, not how much money you spent.
Start saving for your wedding today by setting up a Qapital goal. Not ready to get hitched? Well, there's no harm in setting up a 'Just in case' goal. Download the app today!
Qapital, LLC is not a bank; banking services provided by Lincoln Savings Bank, Member FDIC, and other partner banks. Advisory services provided by Qapital Invest, LLC, an SEC-registered investment advisor. The information provided herein is for informational and general educational purposes only and is not investment or financial advice. Copyright © 2023 Qapital, LLC - All rights reserved.
Share