Fashion and Flowers: How Jules Denby is Saving Toward Her Dreams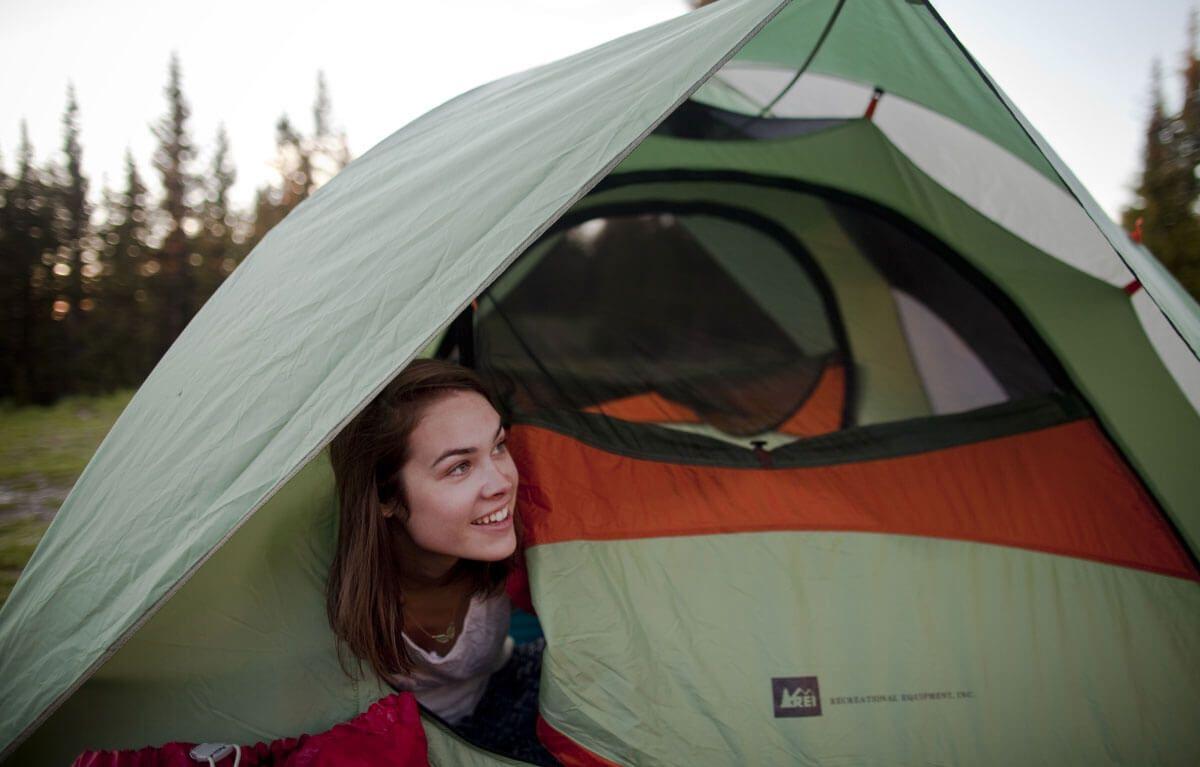 Recently, I had the absolute pleasure of sitting down with lifestyle blogger and fashionista Jules Denby (@julesdenby) to go in-depth about her passions, social media presence, and new addition to her family. Witty and real, Jules has created her completely unique, aesthetically-comforting and hilarious Instagram feed. For over an hour, we gabbed about wanderlust, the perfectly curated Instagram, and the honesty and bluntness of Snapchat. Laughed about the intricacies and trials of motherhood, the reality of balancing life and work, and appreciating the humor and happiness within it all.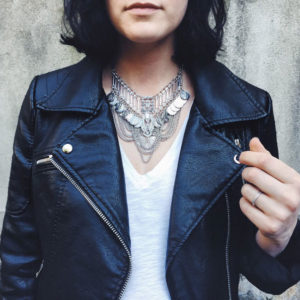 "You feel like you want to do all different kinds of things, but I notice people who stick to one theme...do way better. Fashion is - foremost - what I've done."
Jules has worked in the fashion industry most of her life – her first job being at a clothing store, as a stylist at Madewell, and now as a fashion-guru on the 'Gram. "I don't walk around in heels." she says. "I am wearing exactly what I photograph in. The leather jacket with the cutoffs and Converse."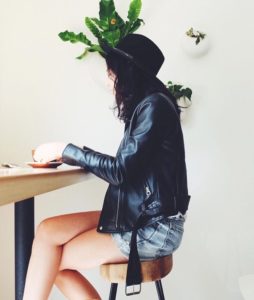 @julesdenby wearing @urbanoutfitters, @madewell, and @levis.

So you'd think with Qapital, she'd be saving up for her own boutique, right?

Wrong!

Instead, her sights are set on a flower truck. She tells a beautiful story, of getting out of New York for a while to her family's home in New Hampshire. Driving through the East Coast looking for a catalog company, getting lost with her sister, and wandering into a coffee shop. The two of them were hired together on the spot, and worked there through the fall. It's there she meets "Paul." She says, upon seeing him, "I'm going to marry that man."

Fast forward two years, and Jules is planning their wedding. She speaks with Emily Herzig regarding the flowers for the table pieces, and immediately falls in love.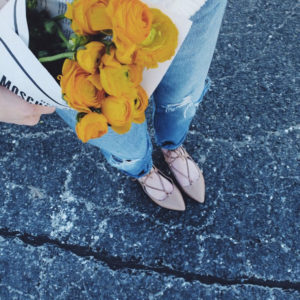 "I needed fresh flowers in my house every day. Peony season comes around and I'm like, the first in line at Whole Foods. I was totally obsessed."

If I learned anything about Jules in the hour and a half that we spoke, it's that she knows exactly who she is. And she knows what she wants, and wastes no time making it happen. So it's no surprise to hear, when she and her husband happened upon a flower farm in New Hampshire, she immediately wanted to make it happen for the two of them. After some discussion, and a surprise find on Instagram, she changes her focus to a truck.

"With a farm, you're tied down. But with a [flower] truck, you can go anywhere, and do anything."

So how is she reaching that Goal? With Qapital. The Guilty Pleasure Rule saves Jules money each time she purchases flowers at her local shop. And it also helps her set aside cash each time she stops for gas. It's the perfect combination for saving, and is inspirational in the process. So what had previously been a quick stop to fill up the car is now a reminder that she's funding her dreams. We're thrilled that she's chosen Qapital to help her reach her Goals. And we can't wait to watch as her dreams become a reality.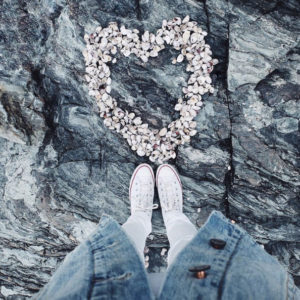 If you'd like to follow Jules along the road to a flower truck, make sure to follow her Instagram and Snapchat!
Put money in its place
Master your money with the app that makes it easy to divvy up every dollar so you can balance what you want with what you need.

Create account
Share