Sneak Peek: Meet Payday Divvy™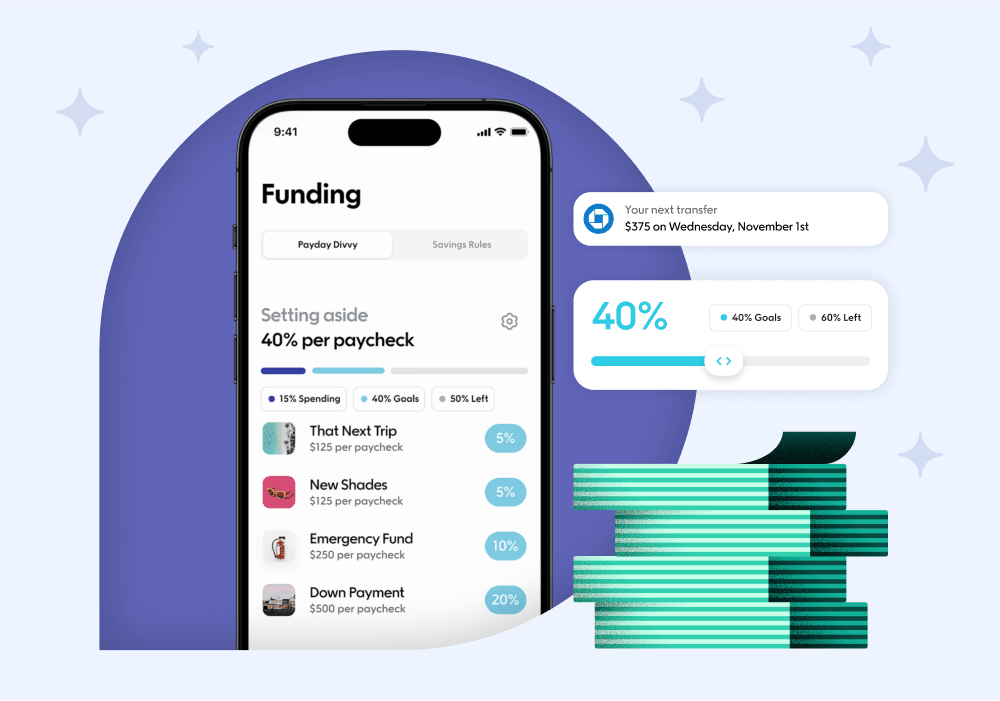 Qapital was built on the idea that it should be easier to make smart money decisions. We started by helping members save toward their personal Goals in new and creative ways. We called them Rules. Our members called them awesome. With more than 70,000 five-star reviews and over $1 billion collectively saved, it seems automation goes a long way when it comes to helping people meet their money Goals.

Automating savings was a fantastic start. However, we always knew that to deliver on our promise of helping members make smarter money decisions we had to aim higher. Talking to our members, we saw a need for applying the convenient "set and forget" approach of Rules to more than just savings. This, combined with insights from our behavioral science team, made it clear where we had to focus our efforts – payday.

By automating payday, our members can truly take control of their day-to-day finances the second they are paid. And we know our members want this kind of automation – a recent survey revealed that Americans are more likely to automate their day-to-day finances than rely on technology to get food delivered!*
What's so special about payday?
Aside from giving you that sweet, life-affirming bump in your balance, payday is your best shot at making a money plan you'll actually stick to.

But the truth is that most of us don't prepare a detailed household budget.** Let's face it – spreadsheets aren't much fun, and it can be tedious juggling money from account to account.

So how does Qapital make budgeting less dry than the Moab desert? By taking it off your plate.
Meet Payday Divvy
Payday Divvy comes with all the benefits of budgeting but none of the hassle of setting up and maintaining a budget.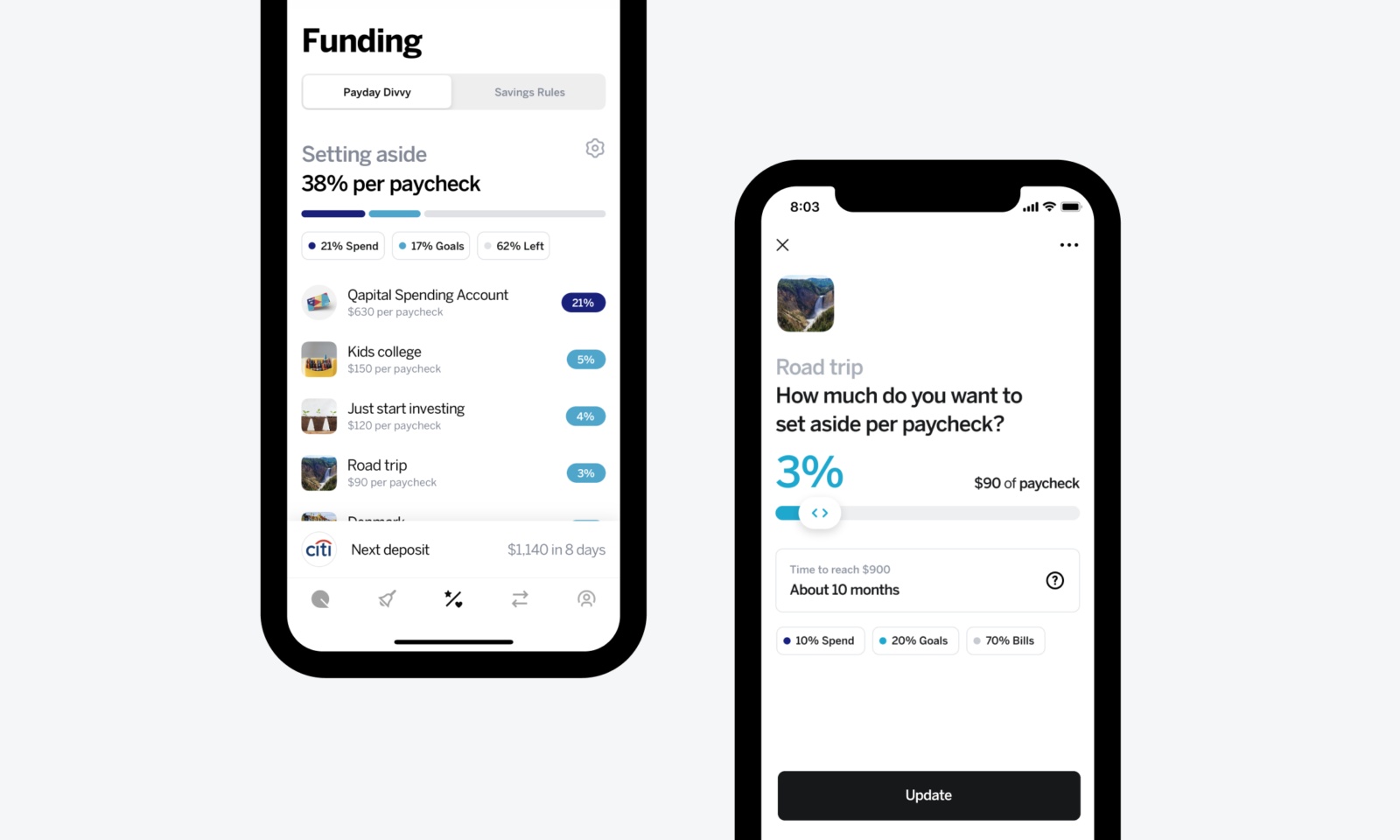 How does Payday Divvy work?
Automatically, every time you get paid. Just tell us once how to divvy up your paychecks, and we take care of the rest. That means we calculate the right amounts and make transfers in the background to keep it out of mind – but never out of sight. That's right, you can always adjust, pause, or stop Payday Divvy whenever life gets in the way.
What can I use Payday Divvy for?
Payday Divvy helps you get your $$$$ together. More specifically, it automatically sets the right amount aside for savings, investments, and everyday spending – the moment you get paid. The rest? It stays securely in your linked bank account for the expenses and bills you haven't moved over to Qapital.
What is the right amount to set aside with Payday Divvy?
The amount set aside will be unique to you – it will depend on your short-term Goals, long-term investment strategies, recurring expenses and bills, and the size of your paychecks. But we are excited to see that, on average, our early beta adopters have been setting aside almost a quarter of their paychecks!
When is Payday Divvy available?
Soon-ish. We're rolling it out slowly in beta to select members right now. But if you can't wait to try it, e-mail our team at support@qapital.com and we'll put you on our priority list.

Once you've given it a go, we'd love to get your feedback and suggestions on how we can make Payday Divvy even better for you.

*https://www.aboutschwab.com/consumer-digital-demands-survey-2018
**https://news.gallup.com/poll/162872/one-three-americans-prepare-detailed-household-budget.aspx
Share