Freelancers Rule: Qapital Makes Saving for Taxes Automatic (Finally!)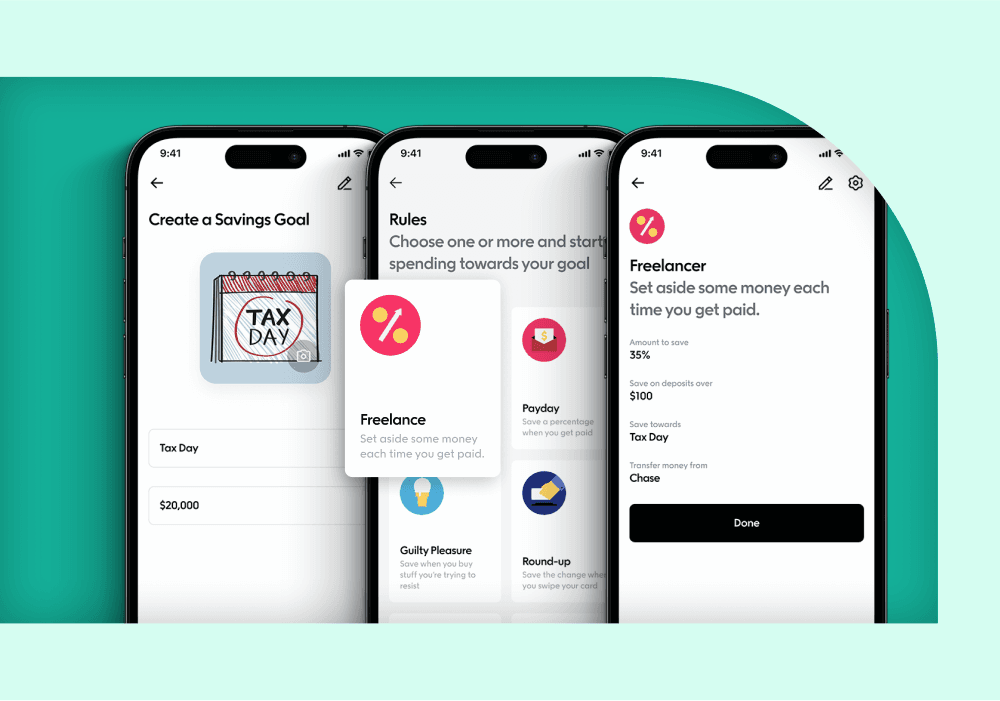 Caught short paying the IRS? Never get blindsided by taxes again. 

Qapital, the banking app that lets you save according to you everyday habits, now has a new functionality that lets you automatically put aside money for your annual or quarterly estimated taxes without breaking a sweat. We call it the Freelancer Rule.

Here's the thing.  Life as a freelancer can be pretty great. You're your own boss. The hours are flexible. And best of all, relief from (most) office politics. The downside? Taxes. If you're a freelancer, there's nothing worse than an unexpected bill from the IRS.

A better tax solution for an evolving workforce

The American workforce is changing. By 2020, independent contractors will comprise 40% of the workforce by, according to a recent study by Intuit. According to the New York Times, the self-employed economy, approximately 53 million Americans, is being fueled by young professionals. In the U.S., 38% of Americans under the age of 35 presently work as freelancers. 

At Qapital, we believe this growing workforce deserves a better way to  manage the responsibility that comes with being part of the freelance economy. The Freelancer Rule is innovative and mobile to align with the we work now.

How the Freelancer Rule Works

Here's how our  simple solution helps freelancers and independent workers stay on top of their taxes and avoid trouble with the IRS.

1. Connect your regular bank. Download the Qapital app and connect your checking account to an FDIC-insured Qapital account. We integrate with nearly 20,000 banks in the U.S.

2. Set a percentage. Choose the income percentage you'd like to set aside. For example, if you want to put aside a third of your income for your taxes, set the Freelancer Rule to 30%. 

3. Sit back and relax. Qapital's free app will automatically transfer that amount out of every deposit over $100 into your FDIC-insured Qapital account.

4. When you're ready to pay your taxes. Simply transfer that money back into your checking account to pay the IRS. Need to take it out before? You have full access to your Qapital account, whenever you need it.

Try Qapital

Whether you work with an accountant or file yourself, the Freelancer Rule will become the easiest part of your life as an independent contractor.
 
Put money in its place

Master your money with the app that makes it easy to divvy up every dollar so you can balance what you want with what you need.

Create account

Already use Qapital? Click here to set up the Freelancer Rule.
Share