Get Your Savings Even Faster with Express Withdrawals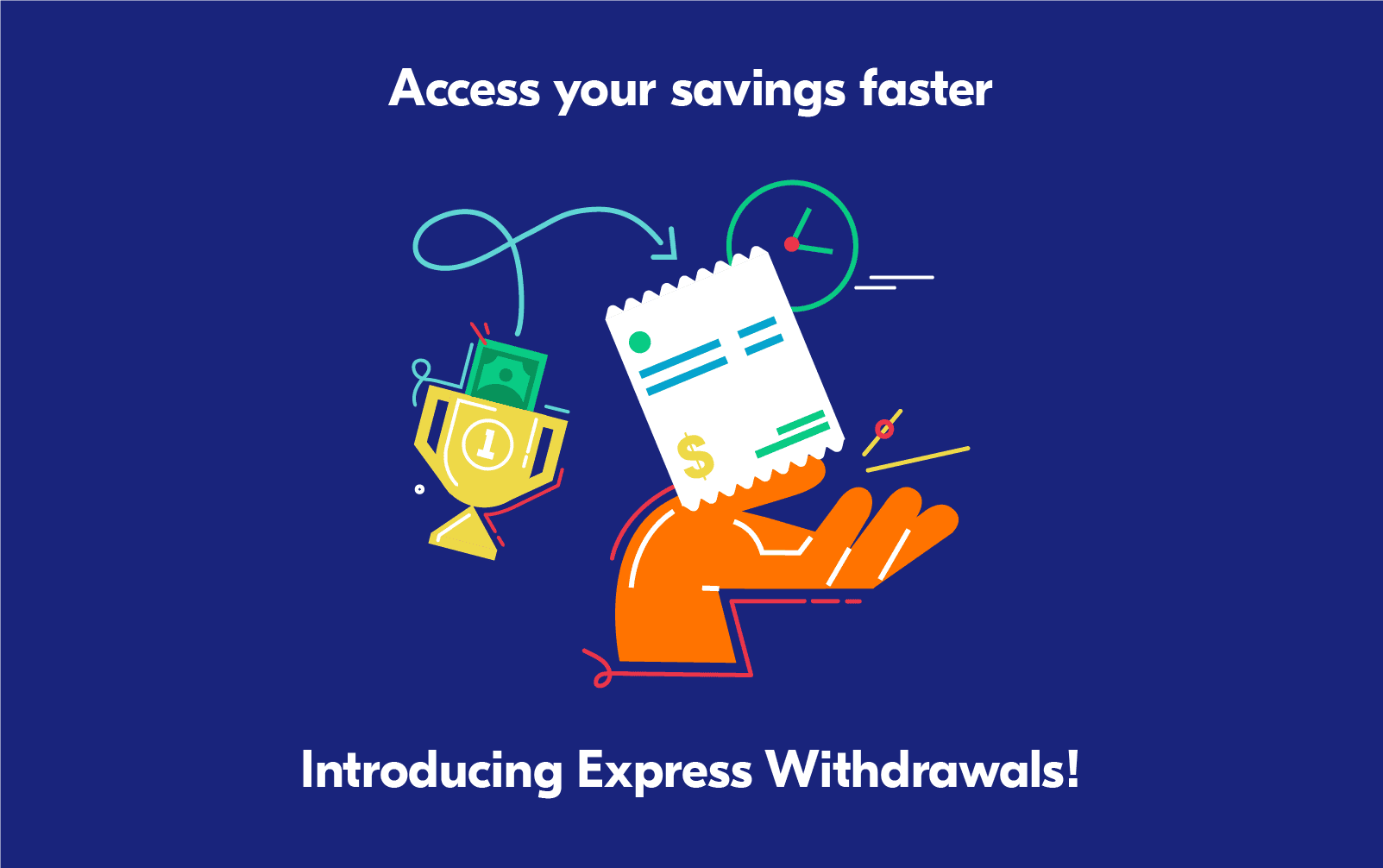 There's nothing better than reaching your goals. You've been effortlessly putting money aside for the things you really want. Maybe it's taken a while to get there… especially if it's a big goal like a down payment. So when you do get there, wouldn't it be great to be able to pay for it right away?
With Qapital's Express Withdrawals, you can! For a fee of just 2% of the transfer amount (and never more than $10), you can transfer money from your Qapital savings account to your linked bank account on the same day. You'll find Express Withdrawals in the Transfer tab before 12pm ET Monday through Friday on non-bank holidays. 
And, of course, our standard withdrawal is available 24/7 to transfer funds at no charge in 1-2 business days.
Qapital, LLC is not a bank; banking services provided by Lincoln Savings Bank, Member FDIC, and other partner banks. Advisory services provided by Qapital Invest, LLC, an SEC-registered investment advisor. The information provided herein is for informational and general educational purposes only and is not investment or financial advice. Copyright © 2023 Qapital, LLC - All rights reserved.
Share