Introducing an even better way to manage your money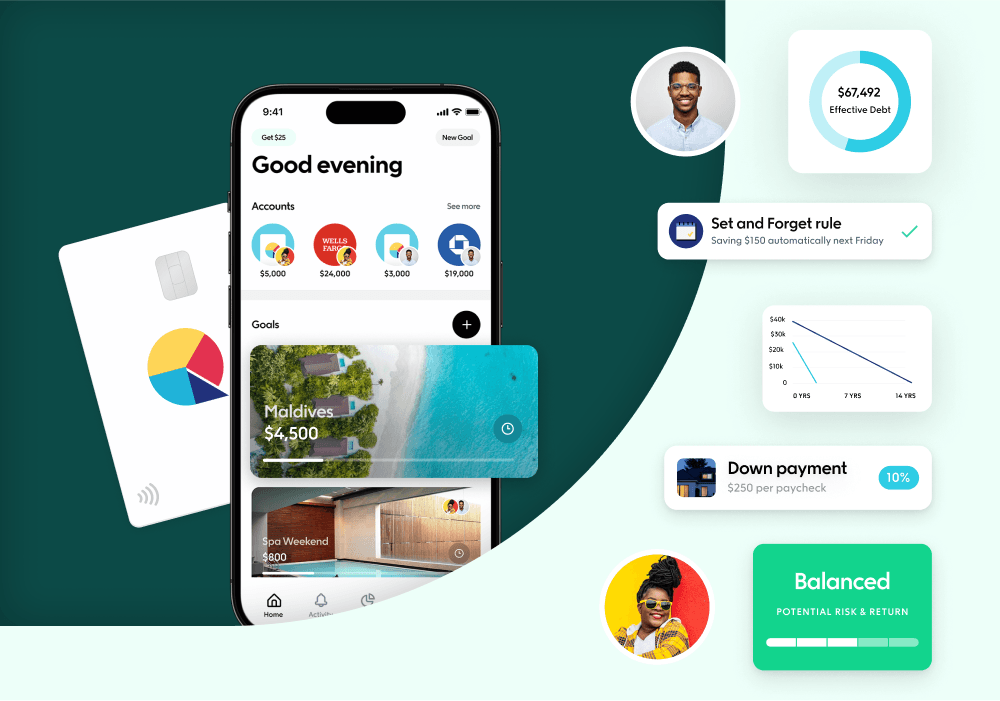 Since launching our first version of Qapital seven years ago, we've been committed to providing easy, effective ways for our members to manage their money. We've learned that people need flexible, sustainable solutions that address them as whole human beings. One-size-fits-all methods just don't work, so we're building a better way.

Starting in October 2022, we're making a series of updates designed to help you balance immediate needs and wants with long-term financial goals, and set you up for your own personal version of financial success. 

Our new and improved suite of easy money tools will give you a more holistic view of your financial life. Now, you'll be able to manage loan payments in the same place you plan for retirement. It's all about finding a healthy balance between today and the future, and getting to enjoy what you work hard for everyday. 

Money is very personal, and financial success looks different for everyone. That's why our new tools are designed to fit any life stage or lifestyle. Here's what we've been building for you.
How does Payday Divvy™ work?
Automatically, every payday. Tell us how often you get paid and how you'd like to divide your income, then set it and forget it. It takes just a few minutes to get started, and you can pause or make changes anytime.
Debt Wrangler™ — Automate your debt management plan
Debt Wrangler is a new tool that handles everything related to borrowing. It makes it easy to see what you owe, choose a payback strategy, and automate your loan payments. You can explore refinancing options to reduce your monthly bill, or get out of debt faster and pay less accumulated interest over time. 

Debt Wrangler's array of credit management solutions also includes powerful credit score tools and up to $1M in identity theft protection. The feature will be initially available for student loan management and then expand to cover other types of debt. The upcoming product release will give users time to get a plan in place before the Federal student loan payment moratorium ends on January 1, 2023.
Dream Team™ — Team up on your finances without needing a joint account
Dream Team makes collaborating on your finances easy with money tools designed for two. Invite a partner to Qapital, share financial goals, and reach them faster – together. Make account balances and transaction histories visible to each other, and leave comments directly in the app. You decide what to share and what stays private, always. 

We believe that managing money can be, and should be, simple for everyone. These updates are only the beginning, and we're so excited to share what's coming with all of you.
Qapital, LLC is not a bank; banking services provided by Lincoln Savings Bank, Member FDIC, and other partner banks. Advisory services provided by Qapital Invest, LLC, an SEC-registered investment advisor. The information provided herein is for informational and general educational purposes only and is not investment or financial advice. Copyright © 2022 Qapital, LLC - All rights reserved.
Share