5 Reasons to Rethink Your Budget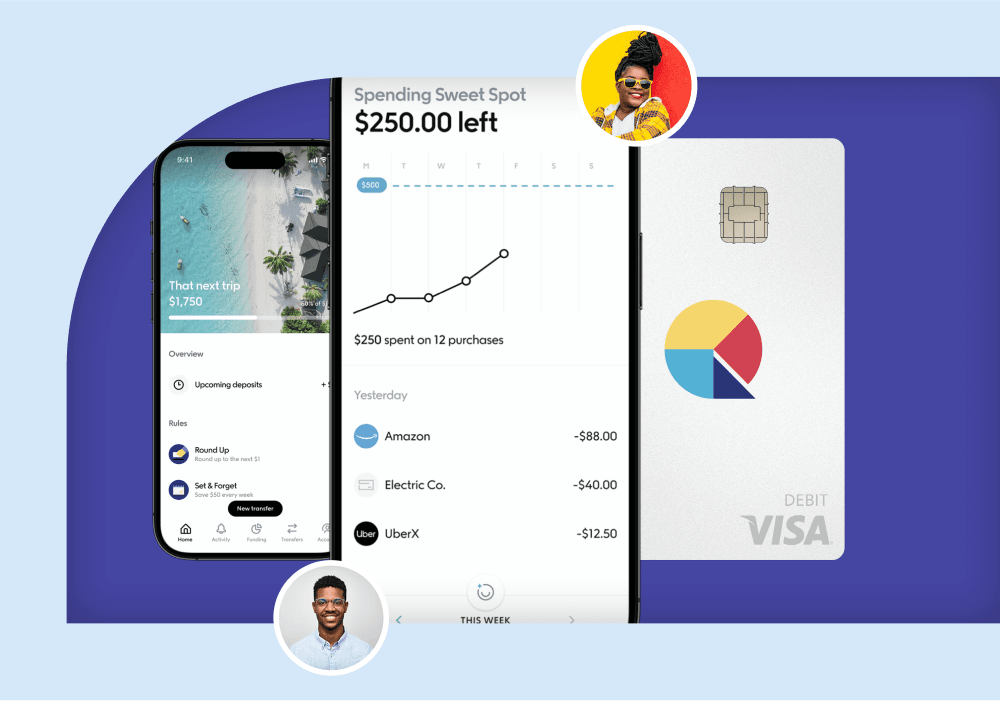 When was the last time you checked in on your budget? If it's been a minute since you've thought about your spending plan or you're not feeling in control of your money at the moment, it might be time to make some adjustments. Life happens! And when things change, it's perfectly normal to give your budget a tune-up. So how do you know when it's time to hit refresh.
You have to spend more on non-negotiables because of inflation.
Are some of your bills – like rent, groceries, or fuel – more expensive than they used to be? It's no secret that inflation has been tough on everyone's wallet. Inflation reached 8.3% in April 2022, which means a basket of goods that cost $100 in April 2021 costs an average of $108.30 in April 2022. So, a budget that was a perfect fit a few months ago may not be working today.
You tend to run out of cash between paychecks.
Do you find yourself constantly transferring money from your savings account to your checking account, spending more than you earn, or losing track of the rest of your paycheck after bills get paid? It could mean that your current budget isn't working.
You had to cover unexpected expenses.
Emergencies or unexpected income loss can turn any good budget upside down. You might have needed to use cash from your emergency fund or rely on credit cards more than usual to get by. If you're looking to replenish those funds or pay down that debt, working those goals into your regular budget can make catching up much less stressful.
You have new priorities or routines.
Ready to save to buy a house, add to your family, or bump up contributions to your retirement fund? Or maybe your daily routine has shifted, and your budget doesn't reflect that yet. For example, you could be back to working in an office and eating more lunches out. When you create a plan with these changes in mind, it can help you enjoy spending on things that matter most to you and have a strategy for those long-term goals. 
You got a windfall and want to use it wisely.
Did you recently get a raise, a bonus, a tax refund, or a new job? It's a great time to evaluate your budget to make sure you're still hitting your goals and getting ahead of lifestyle creep. (Lifestyle creep, when a higher income gradually leads to increased discretionary spending, can eat away at your newfound gains.)
Do any of these sound familiar?
It's time for a good old-fashioned reset. Take a look at your bank statements from the last several months. Have you noticed any new trends and patterns? While we love automation here at Qapital, (it's our not-so-secret weapon that helps our users save so much money), it's still important to manually check on your money. 

And if you're looking for a way to make budgeting easier, we have something for that. Spending Sweet Spot guides you to create a weekly budget that fits your spending habits and income. It notifies you about your progress throughout the week, and you can adjust your budget amount at any time as you figure out what fits you best. When you pair Spending Sweet Spot with the Qapital Visa® Debit Card*, you'll get a powerful duo that will help you keep track of where your money goes. Anytime you use your Qapital Visa® Debit Card with Spending Sweet Spot, you'll get real-time alerts about how much money you've spent and how much you have left for the week. You can set up your Spending Sweet Spot by tapping your Spending Account in the "My Accounts" section. The Qapital Visa® Debit Card and Spending Sweet Spot are exclusively available for Complete and Premier members.
Ready to build a better budget? Log in to your Qapital account and get your Qapital Visa® Debit Card today.
*The Qapital Visa® Debit Card is issued by Lincoln Savings Bank, Member FDIC.
Qapital, LLC is not a bank; banking services provided by Lincoln Savings Bank, Member FDIC, and other partner banks. Advisory services provided by Qapital Invest, LLC, an SEC-registered investment advisor. The information provided herein is for informational and general educational purposes only and is not investment or financial advice. Copyright © 2023 Qapital, LLC - All rights reserved.
Share